It's been just over 2 months since we launched our new iPhone app and since then, we've been hard at work listening to customers, identifying priorities, and shipping more, great features.
We're excited to announce some new features for our app that will make sharing cars on Getaround even easier.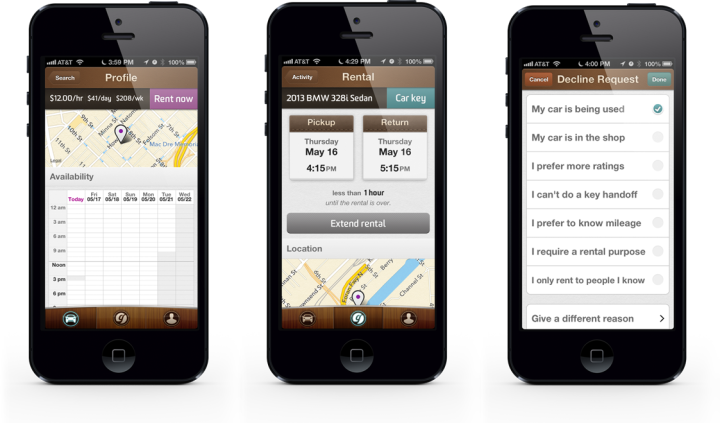 1. **Extend rentals for Instant cars: **Hands down one of our most requested features. Running late or just having so much fun you aren't ready to head home? Now you can extend your rental without needing to call support. Just navigate to the active rental screen on your iPhone app, click the 'extend rental' button, and select the amount of time you need.
**Visible car availability: **Viewing a car's availability up front can be helpful when making plans. We've added the same availability feature on our website to our iPhone app. Now you can view a car's calendar on the car profile screen, tap the calendar for more details or to view availability further into the future.
3. **Owner decline reason: **Owners can now provide feedback to renters about why they need to decline a rental request. This feature already exists on the web, and is now live on the iPhone.
4. **Instant owner notifications: **We've heard feedback from Instant owners who still want to receive notifications when their car is rented. We've turned push notifications on for these owners and they will receive a notification for all new rentals.
We'd love to hear your feedback! Please send all product feedback and feature requests to mobilefeedback@getaround.com