Our goal at Getaround has always been to empower people to car share everywhere by making sharing cars on Getaround easier and more convenient than just owning a car.
A few months ago, we rolled out a beta test of Instant cars in San Francisco. With Instant, as long as the car is available according to owner's calendar, renters can book instantly — there's no need to wait for owner approval.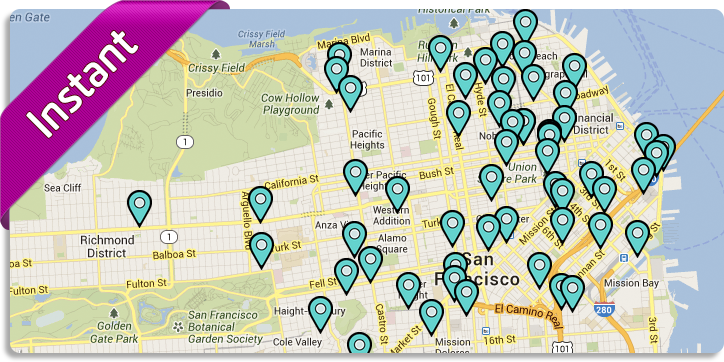 As soon as we launched the beta, we knew we were on to something. Instant owners started earning 3x more each month and renters were successfully booking cars on the go right from the Getaround app.
BUILDING THE ULTIMATE CARSHARING EXPERIENCE
A huge part of our beta has been learning which product features are needed to create a seamless experience. Over the past few months, we've rolled out several product updates designed specifically to make Instant a success.
We launched a totally redesigned version of our iPhone app. Now, renters can search, book and access Instant cars on the go.
Next, we released a brand new calendaring system, giving owners the ability to carefully manage their car's availability.
We ramped up Getaround CarkitTM deployment in San Francisco. Every Instant owner gets a free Getaround Carkit.
We've worked to make parking easier – with dedicated spots all over San Francisco and taking part  in the SFMTA's  on-street parking pilot program for car sharing.
We continue to get feedback from our Instant users every day and are working with the beta owners to build the product they need.
APPLY FOR THE BETA
If you have a car to share in the Bay Area that you don't use every day,  apply for the Instant beta below. Someone from our team will be in touch shortly!