Drive Into Summer | How to Keep Your Biggest Fans Happy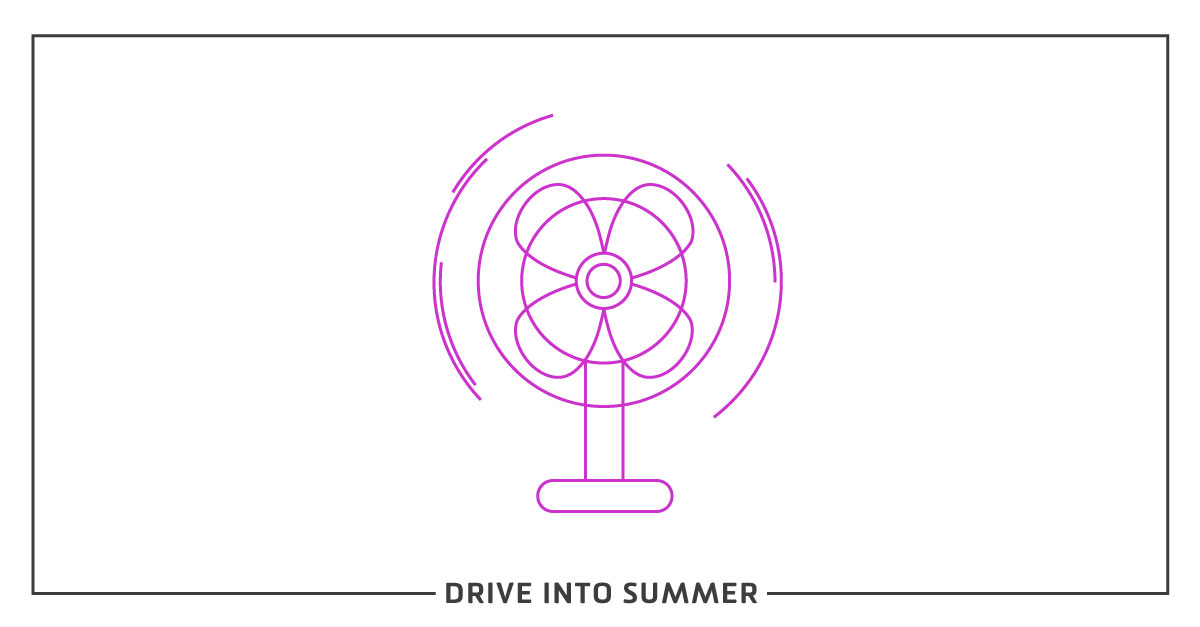 Few things are worse than sitting in traffic on a hot day without air conditioning. Your air conditioning system should be able to maintain an air temperature in the vehicle cabin 50°F below the outside air temperature. The most common cause for malfunction is a low level refrigerant level.
Follow these easy steps to keep your air conditioning unit healthy:
Inspect your air conditioning system for worn or damaged belts. Newer cars typically have one serpentine belt, while older models may have multiple belts. The belt on your air conditioning unit drives the compressor that cools the air moving into the vehicle cabin.

Inspect the fins of the condenser in your air conditioning unit. The condenser looks similar to your car's radiator and is responsible for releasing the heat absorbed by the refrigerant as it flows through the air conditioning system. Inspect the fins to make sure they are clear of debris. When air moves freely around the condenser, the refrigerant can cool your car more efficiently.

Take your car to a qualified technician for a full air conditioning service at least once a year. The technician will often perform some, if not all, of the following: a visual inspection of your air conditioning unit, temperature analysis of the car's cooling performance, pressure readings, and refrigerant topoff. Check your owner's manual for the suggested frequency of inspection.
Check back next week for more tips!
– Getaround Fleet Team