We've said it before, and we'll say it again – the Getaround community is full of bold and brilliant individuals. Recently, it was brought to our attention that one of our star San Francisco owners was cooking up a big, crazy idea to make the world a better place.
Sarah Kathleen Peck – an urban designer, athlete and the owner of NobHillMatrix – has committed to celebrating her 29th birthday in a unique way. She is going to swim, in her birthday suit, from Alcatraz to San Francisco if she successfully raises $29,000 for charity: water .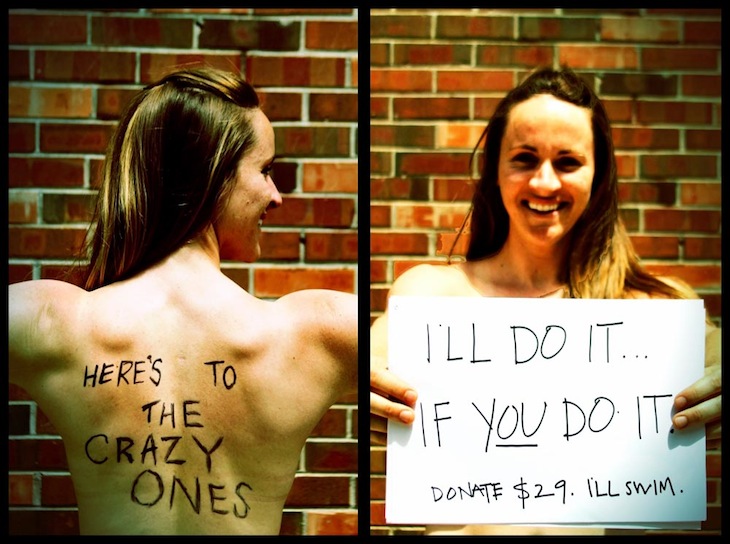 Our favorite part? Sarah is putting her idle car to work and donating her monthly Getaround earnings to the campaign. And while we love that Sarah is using Getaround to help raise money for charity – we couldn't let it stop there.
So we're going to match all of Sarah's Getaround earnings up to $290 for September and October!
So far, Sarah has hit 60 percent of her goal and has raised just over $17,000! Inspired? Help Sarah make this a birthday she'll never forget and donate $29 to her campaign.
If you're in San Francisco, rent NobHillMatrix and make the most of your next trip to Costco or Ikea–all proceeds go to charity: water.
Rock on Sarah! The Getaround team is behind you 100%!
Update: Sarah needs another $8000  to meet her goal, and we're serious when we say we want to see this happen! So, we're going to match all of Sarah's Getaround earnings for September and October and donate it to her campaign.
Want to help? Rent Sarah's car.