Going green: A #GoGetter story
George Zotos shares his Jeep Wrangler, Rhino, in San Francisco. Born and raised in Maine, George grew up with a great respect for the outdoors and a desire to protect it.
Having come across Getaround on Facebook, it wasn't until he dug a little deeper that he realized how well Getaround reflected his own values. "When I read about Getaround's positive environmental impact on cities," George shared, "I was hooked."
After completing six years of pharmacy school, George moved out to San Francisco. "For the first time in my young life," George said, "I started making some 'real' money." Trading in his college car for a brand new Jeep, things were looking up for George – and then reality set in.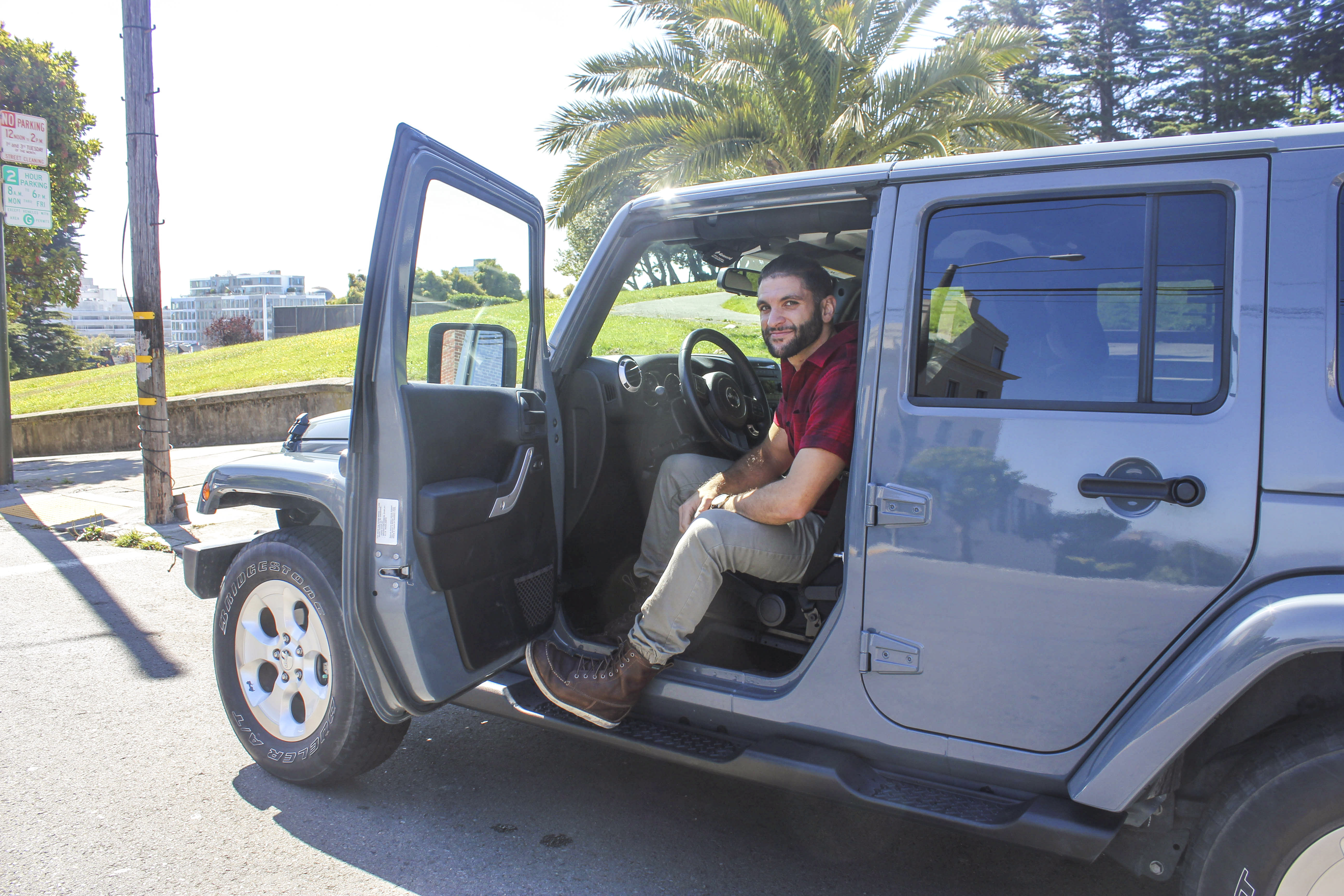 Once the bills started piling up, George realized he needed to turn his car into more than just an idle asset. "The first month of owning my car was awesome," George shared, "but the following month is when I got punched in the gut. With my rent, car payment, and school loans all on the table, I started to panic."
So, George turned to Getaround. "I walk to work everyday, and my car was sitting in front of my house, collecting dirt from Karl the fog," George said. "Instead of letting my car sit, I signed up for Getaround."
Getaround has helped George offset the many costs of car ownership. "Not only has sharing my car become a great secondary income," George reflected, "it has taken the burden off of a massive car loan."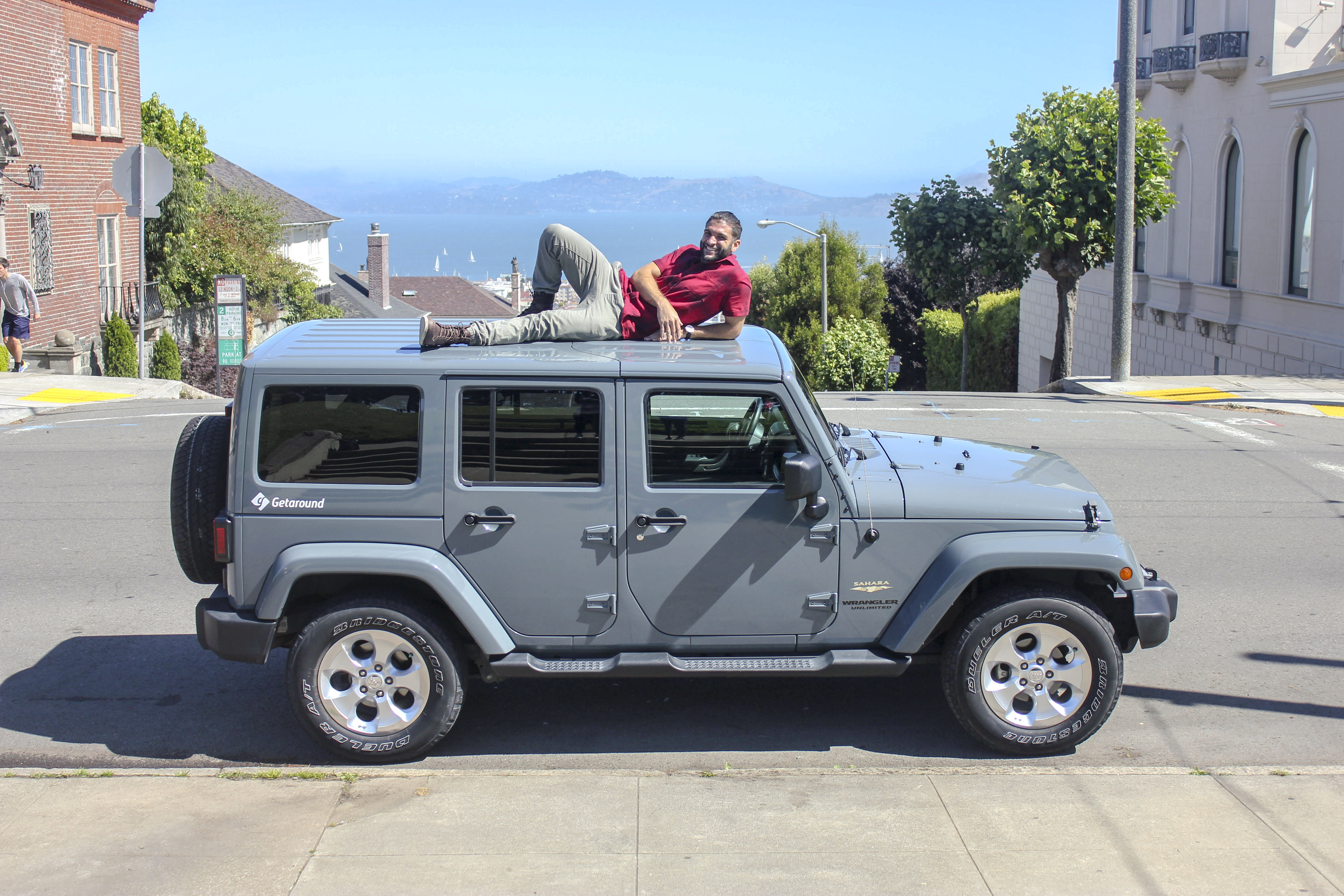 What George has enjoyed most about sharing his car is the simplicity of it all. "When my car is rented out," George said, "I get both a text notification and an email about who the renter is, how many rentals they've had, and what time the rental begins and ends."
Working with our Happiness Team has made sharing his car even easier. "All I have to do after each rental," George continued, "is inspect the vehicle, snap a picture, include the name of the previous renter, and send it to Getaround's support team. They get to work and I get take relax."
George loves hearing from his renters. "One renter sent me a picture of them, my car, and El Capitan in Yosemite in the background," he shared. "Another renter loved the vehicle so much that she even detailed it, inside and out, to return it in the exact same shape as when she picked it up!"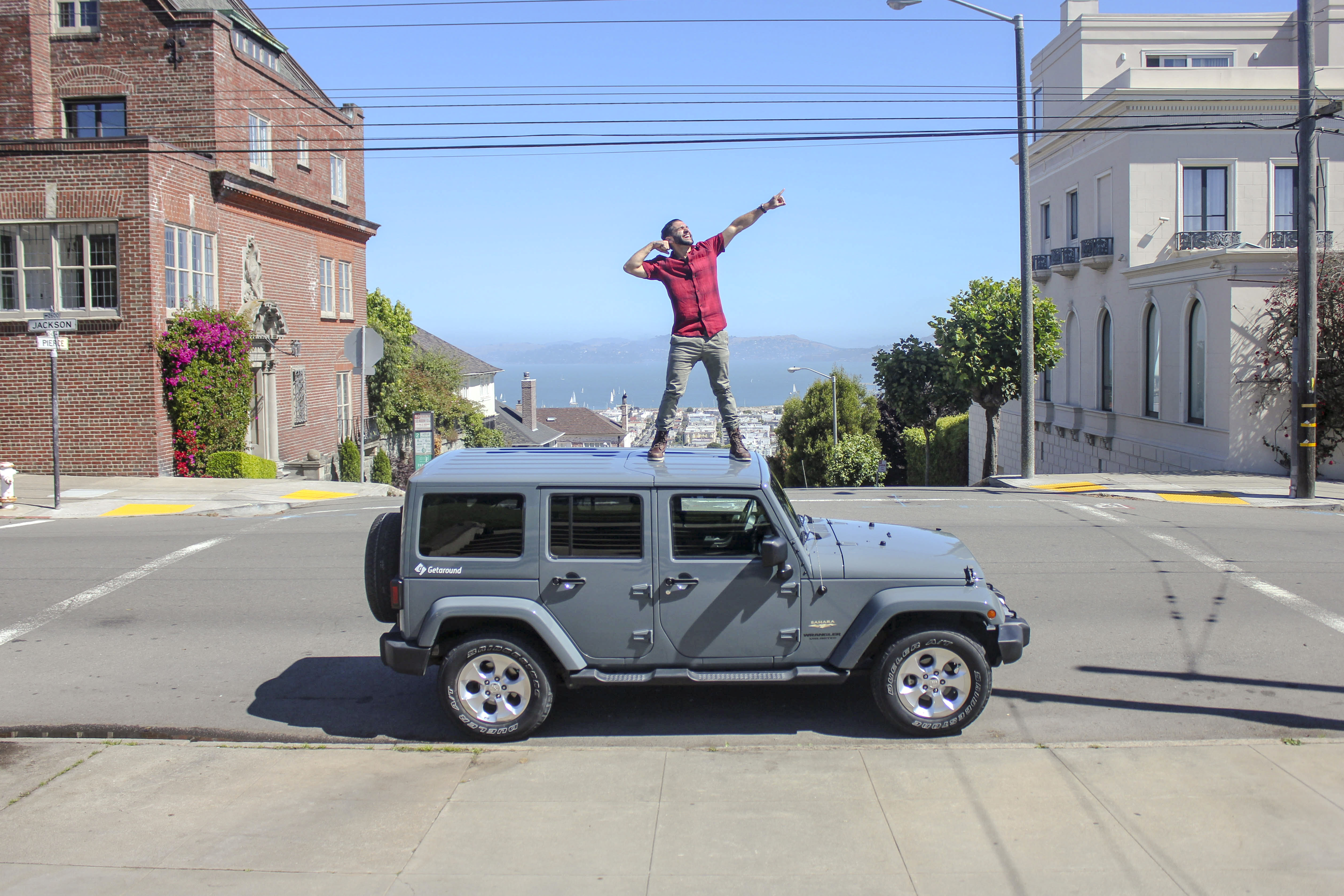 Once the bills have been paid, his car's earnings go to an equally worth cause. "The extra earnings go directly into my travel bank," George said.
"Last summer, my friends and I attended Yacht Week in Greece," George continued. We rented two 55-foot sailboats and set sail in the Mediterranean with 28 other boats to four Greek islands in seven days."
In a typical display of his sense of humor, George gave the following advice to other car owners: "In the words of Ricky Bobby, If you're not first, you're last. Start with one car and build your empire!"
You can rent Rhino for $9.50/hr or $76.00/day.
Thinking about sharing your car? Learn more.