Getaround Officially Rolls Into Boston
Attention, Boston: The future of carsharing has officially arrived in New England. Today we're proud to announce that we're bringing our game-changing, on-demand service to the very city where carsharing got its start.
With a strong community and an overabundance of personal vehicles, Boston is perfectly positioned to benefit from all Getaround has to offer. Getaround enriches the city's strong transportation network in two key ways: by empowering residents who don't own a car to live car-free and by providing those who do with an easy way to earn extra cash.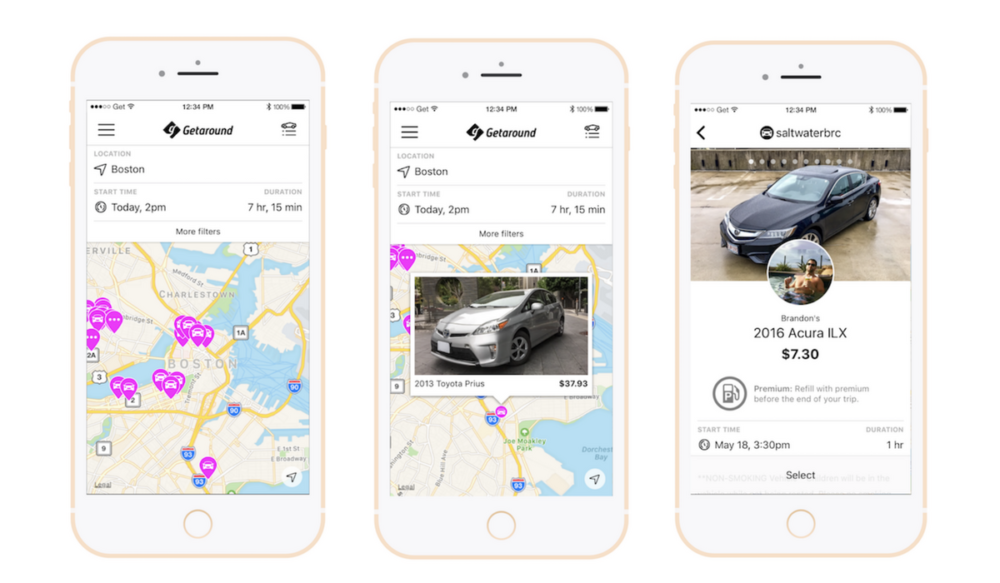 For our 1,000+ members in Boston, Getaround makes it easier than ever to get from point A to point B. Renters can now find, book, and unlock over 40 cars and counting shared by local residents, all from their phone. From sporty sedans to get-you-anywhere SUVs, there's a Getaround car for every occasion.
Boston residents who list their cars on Getaround are already enjoying the benefits of extra income, our connected car technology, and our $1M insurance policy. In just two months, Getaround owners in Boston have earned over $1,000 putting their parked cars to work.
We're rolling out the welcome mat in Boston–and we hope you'll join the community!
How Getaround works
Get where you're going with cars in your neighborhood. Or share your car when you're not using it, and earn with every trip.
Questions? We're happy to help! Write to us at help@getaround.com.