Five cities for a super sports travel weekend
********With the NHL's Vegas Golden Knights beginning play in 2017 and the NFL's Oakland Raiders moving to Las Vegas in 2019, the city will soon become another prime destination with multiple professional sports teams. You'll definitely want to add it to your list if you're looking to watch a couple games in between the casinos and live shows.
But where can you go now if you want to pack in a lot of sports in just a little time? The good news is, there are plenty of options. These five cities are all great choices to visit for an action-packed sports weekend. How much you can fit in just depends on a little planning and some luck with the home teams' schedules.
Washington, D.C.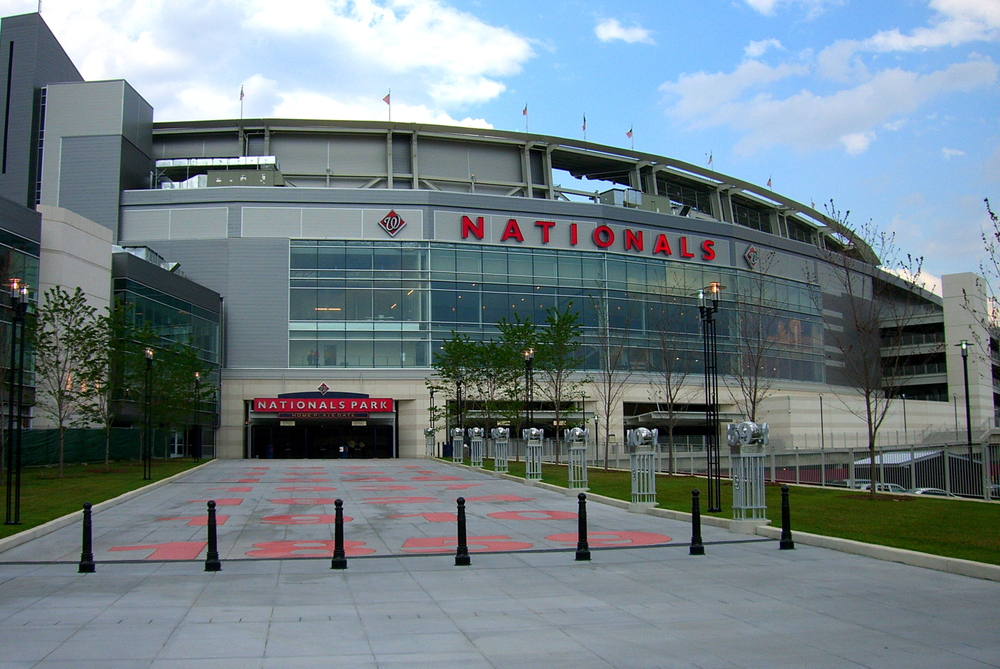 The Washington, D.C. area offers a rich sports scene, and it's an exciting place to visit any time of year. During baseball season, Nationals Park in Capitol Riverfront is one of the great places to take in a game. It's not only one of the most modern stadiums in Major League Baseball, but it also provides some incredible scenery, with views of the Capitol dome and Washington Monument.
Located right on the Metro, the Verizon Center is a super-convenient spot to plan around for a couple days during the winter sports season. Home to both the NHL's Capitals and the NBA's Wizards, the stadium always creates a fun and enjoyable fan experience (listen for "The Horn Guy" to rally the crowd during Capitals games).
If you're looking to include football as part of your Washington sports extravaganza, the Redskins are just a short drive away in Landover, Maryland. FedEx Field regularly sells out for Redskins games, so you'll want to plan ahead if this is a must-have ticket for you.
Chicago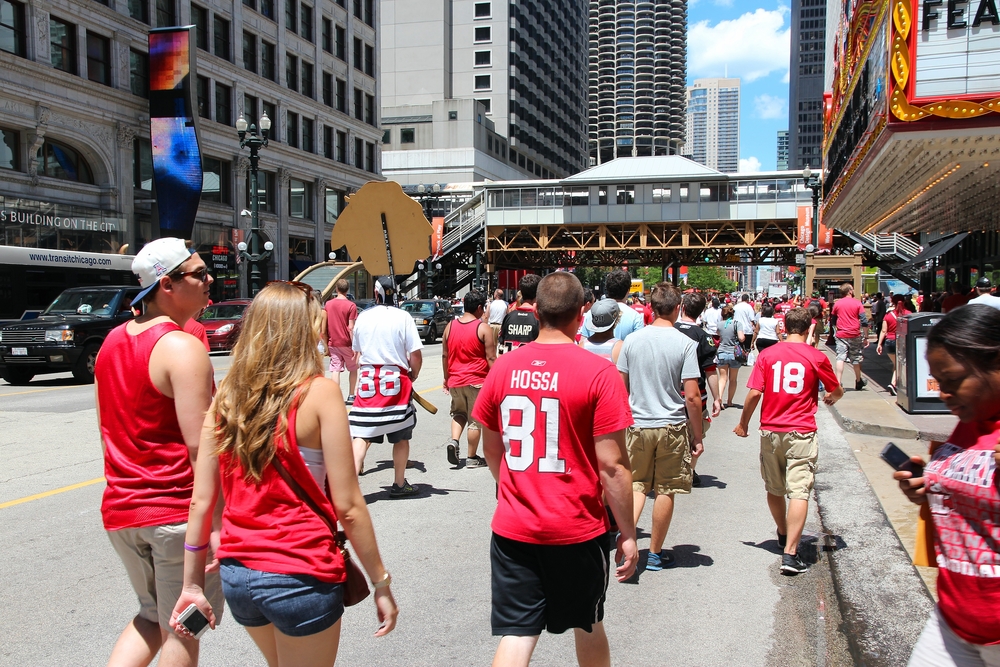 Chicago really has it all, no matter what time of year you visit. The Bears play in one of football's classic stadiums, Soldier Field, but it's a venue that's also been completely overhauled recently to offer all the modern amenities.
During baseball season, of course you have two options. There's always something special about watching a Cubs day game at historic Wrigley Field, and there's sure to be even more excitement in the stands now that the team's championship drought is over. Make a full day of baseball by taking the Red Line down to the South Side for a White Sox game the same night.
If you can plan your schedule for some overlap with the basketball or hockey season, the Bulls and Blackhawks play at the United Center, which is on the Near West Side of the city.
New York/New Jersey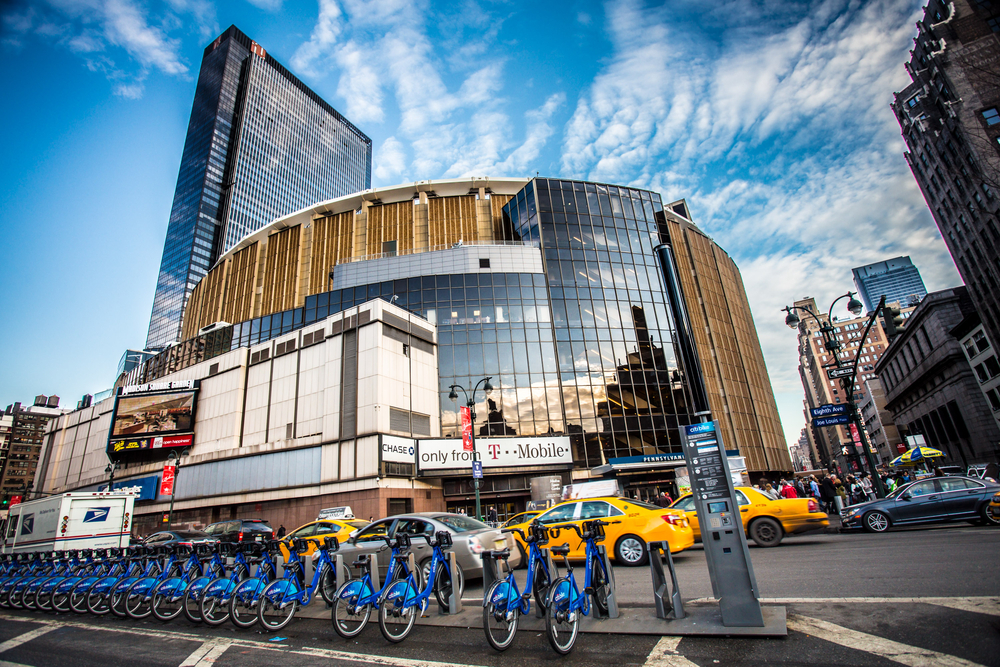 With so many pro teams playing in and around New York City, you can show up almost anytime, check the schedules and instantly create a custom sports weekend based on who's playing at home. Plus, the area boasts some of the most modern venues in sports.
In the winter, you've got the Rangers and Knicks playing at the recently renovated Madison Square Garden. A new ceiling, a giant new scoreboard, and fan-accessible bridges that overlook the playing surface are just a few of the features that create a unique experience. There's also the Barclays Center in Brooklyn, which opened in 2012 and is home to both the Nets and the Islanders.
During football season, the Giants and Jets share MetLife Stadium in East Rutherford, New Jersey, so there's a game almost every week from September through December. Built in 2010, the stadium holds a whopping 82,000 fans, making it an incredible game day experience no matter who's playing. And with more than 150 baseball games to choose from between the Mets and Yankees, you're never going to be too far from a home date anytime between April and September.
Wait, I didn't even mention the Devils, who play at the Prudential Center right in downtown Newark!
Boston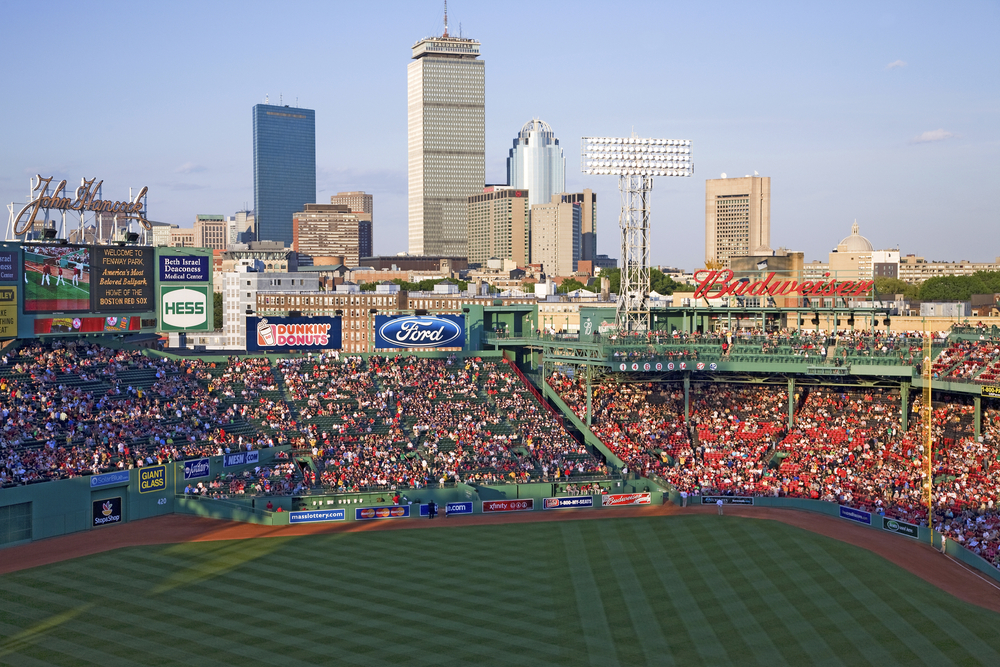 The city that was once billed as "the hub of the universe" is also a great hub for a big weekend of sporting events. How much do you want to fit in? It really just depends on fortuitous scheduling, as the Celtics, Bruins, Red Sox and Patriots are all within quick striking distance.
If you drive into the city and create your home base in the downtown area, you've got a lot of convenient hotel options. You can walk to a Bruins or Celtics game and easily include a stop in the North End to try out one of the area's famous Italian restaurants.
To get over to Fenway Park for a Red Sox game, you can stroll through Back Bay and take in the wide range of stores, restaurants and bars along the way. If you're going between the Garden and Fenway for games on the same day, your best bet is probably taking the "T" (the subway), as both venues are on the Green Line.
And while they're not located right in the city, the Patriots are easy to add into a Boston trip. Foxboro is only about a 45-minute drive away.
Portland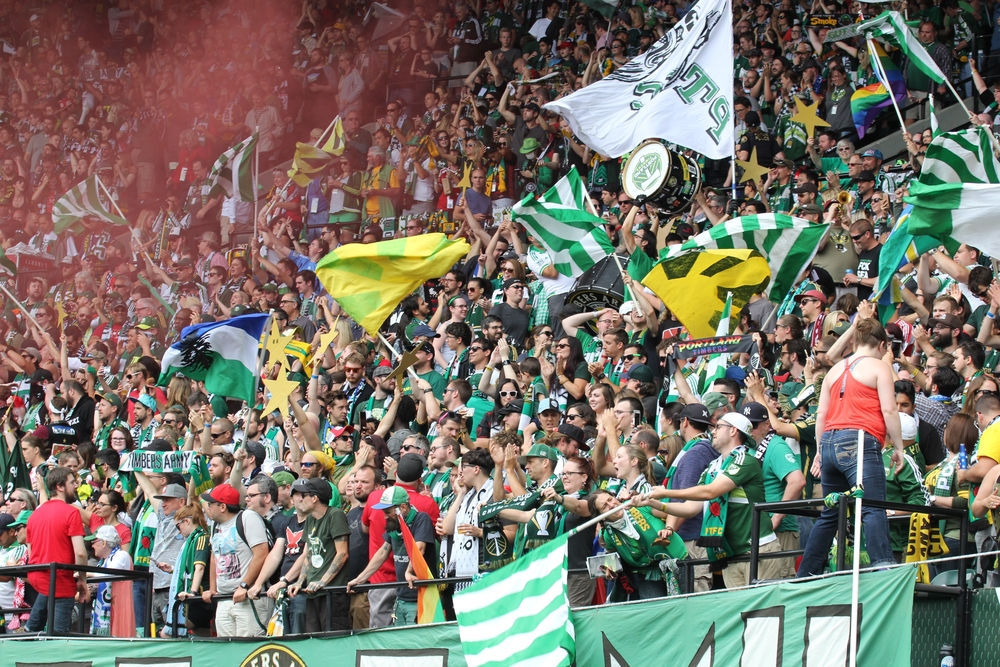 You might not think of Portland as a go-to sports destination, but this trip is worth doing for the chance to really take in the Pacific Northwest. The NBA's Trail Blazers are the main draw in town, playing at the Moda Center in the Rose Quarter, and the city also has a relatively new Major League Soccer team in the Timbers.
To make it a full sporting weekend, you'll want to give yourself time to drive up to Seattle, which is about three hours away. With some careful planning, you can work in a Seahawks game at CenturyLink Field, one of the loudest and most energetic venues in the NFL. And if baseball is in season, you've got more than 80 chances to catch the Mariners at Safeco Field—a wide-open stadium that gives you a great view of the action no matter where your seats are.
---
Adam Young is the founder and CEO of Event Tickets Center. He writes on his experiences with events and venues to inform and inspire readers to get out and experience something new.