Fresh from a teaching gig in France, Jacques Leupin arrived in San Francisco looking for his next adventure. A couple job applications later, and he was a newly minted member of Getaround's Fleet Team.
"I've always been passionate about transportation," Jacques said. "The diversity of work I've done while at Getaround makes the day-to-day exciting." From setting up parking spaces to scouting locations for car photos, Jacques' work has taken him all over San Francisco and even across the country.
Not long after joining the team, Jacques decided it was time to contribute to our community in a slightly different way. Last October Jacques became the very proud owner of BudgetBallin, a 2012 Toyota Yaris.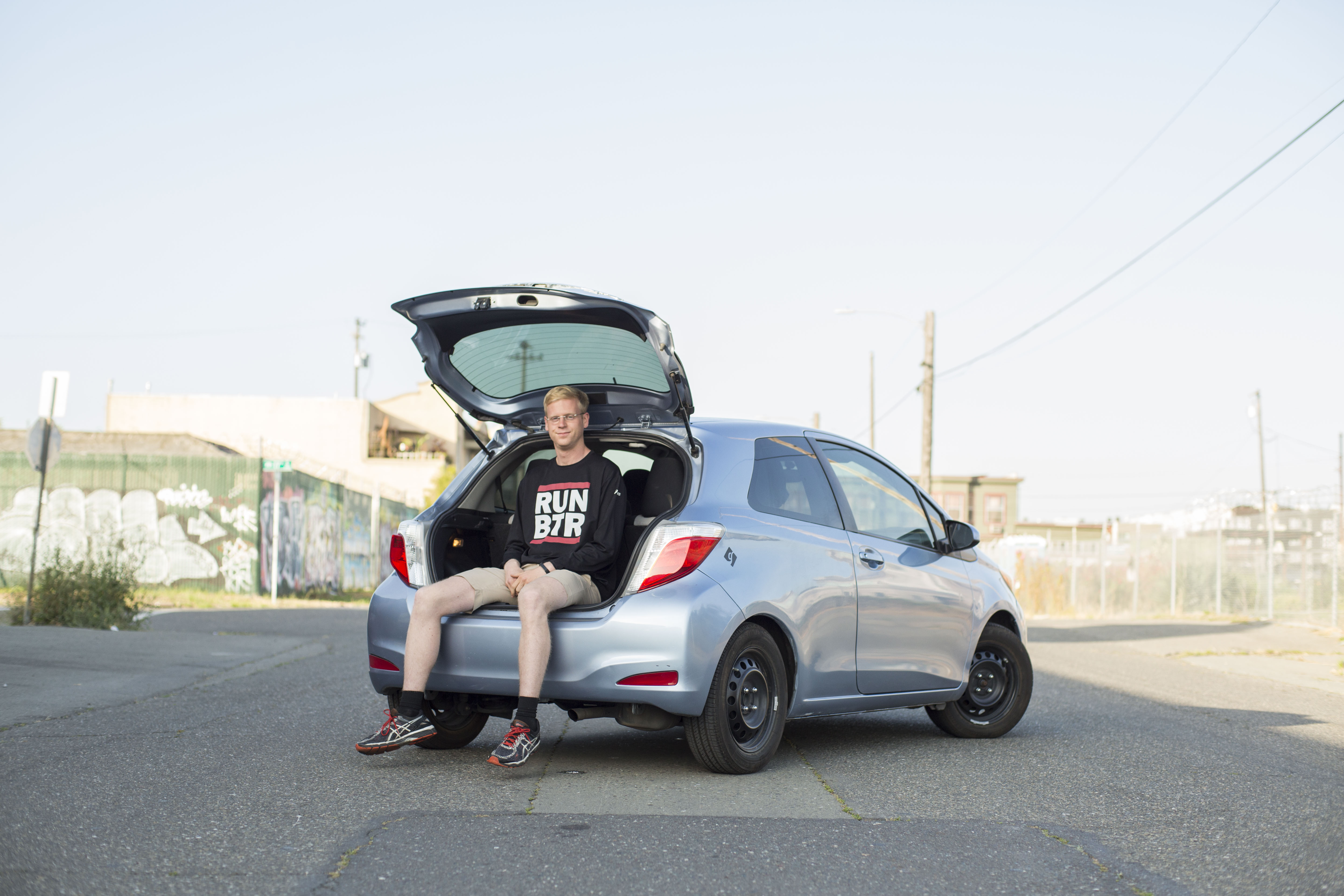 "I decided to buy a car and share it on Getaround," Jacques explained, "because I wanted to experience the company from a different perspective. I felt that this would help me better grasp how the company as a whole operates."
Jacques' decision to purchase a Yaris was influenced by conversations with his teammates. "Our Auto-technicians knows cars liked the back of their hand," Jacques said. "I wanted something relatively inexpensive and easy to maintain."
He made the right decision. "Over 100 rentals and no major issues," Jacques shared.
Jacques puts his car's earnings to good use. "The money I make contributes to my 'fun fund," Jacques shared. "I've bought a new bike, and I've gone on a few skiing trips to Tahoe."
Jacques and his car are always on the move. Whether out in rentals or on trips to the mountains, this Toyota Yaris has an adventurous life.
"I use my car to go on road trips and occasionally to work," Jacques said." In the past four months, I've gone solo backpacking in Redwoods National Park, done day hikes in Yosemite, and climbed Mount Shasta alpine style."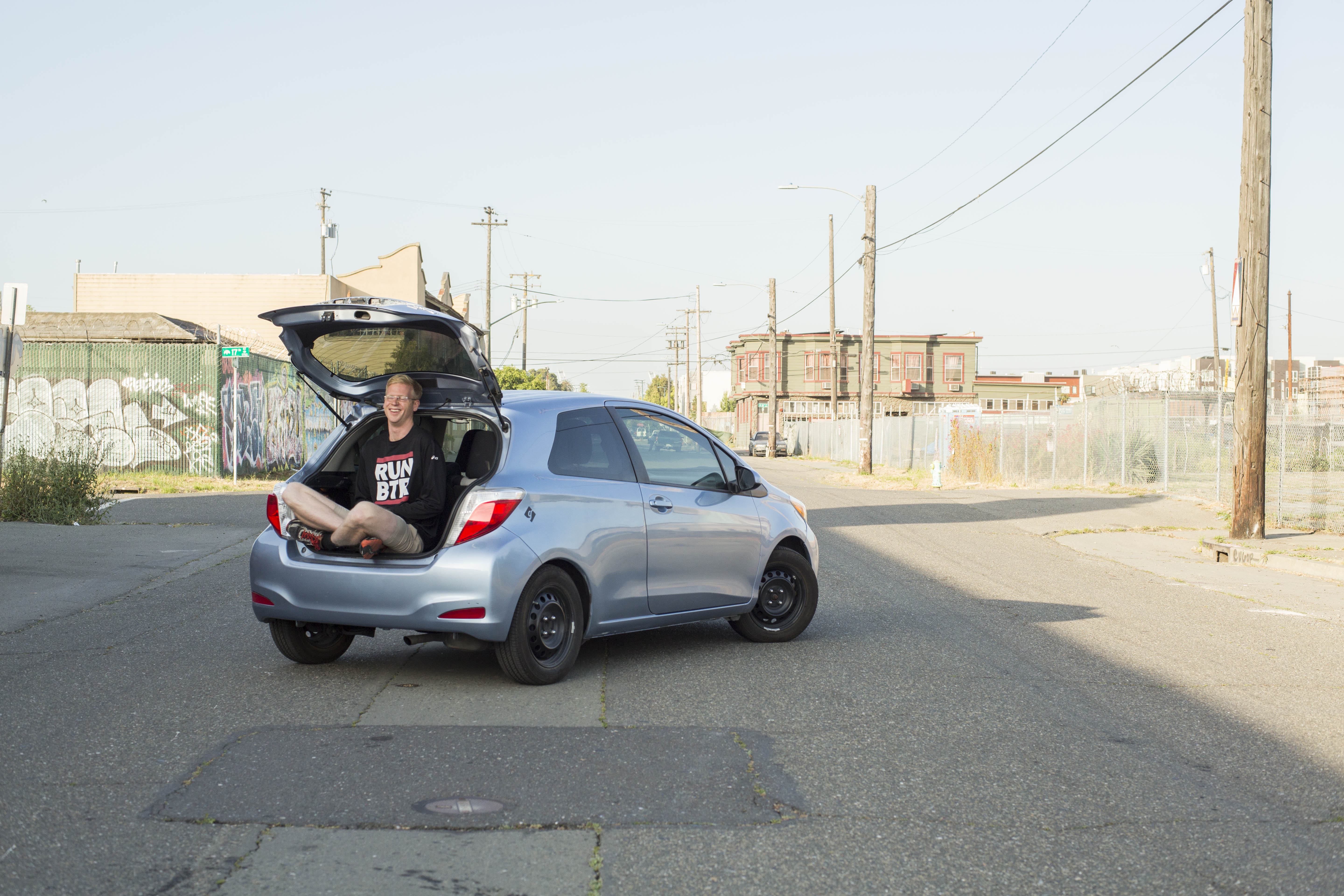 What Jacques enjoys most about sharing his car is hearing the stories from his renters. "I had a renter send me an email several hours after his trip ended," Jacques shared. "The email simply stated, 'Thanks for letting me rent your car. It was the perfect car to visit my dad in the hospital in Sacramento.'"
"I'm constantly reminded," Jacques reflected, "that sharing my car is far more than an economic transaction. It helps people like me bring our community together."
You can rent BudgetBallin for $6/hr or $48/day.
Thinking about sharing your car on Getaround? Learn more.