Announcing Getaround for Android
We had some big announcements yesterday but one of the biggest announcements for our users is the official launch of Getaround for Android. With this new app it's easier than ever for Android users to find, rent and unlock Getaround cars nearby.
This app has many of the same features great features as the Getaround experience for iPhone, here are a few of favorites things:
Instant only. As we continue to move away from request-based rentals to an entirely on-demand experience, our Android app will only display Instant cars in search. In cities outside of the Bay Area, Android users can continue to use their mobile browser to rent cars on the go.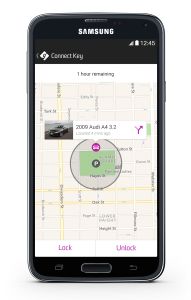 Locate car. Since most Getaround cars are parked on the street, it's important that renters are able to locate the car's exact location. This also means that owners are updated their car's location at the end of each trip without needing to ask each renter.
Lock and unlock. This is what make the Getaround experience truly amazing. Once you've booked a trip and located the car, all you have to do is unlock the car from your app and off you go.
Owner calendar. For owners managing their car profile on the run, it's now easy to block and unlock time on your car's calendar when you need to use it for a personal trip.

Thank you to all of our dedicated Android users who have provided feedback and  beta test this app. If you have any feedback or require technical support, please contact help@getaround.com