Getaround owner Matt Duffy has one of the best parking spots in San Francisco for his car Taylortruck. "My car is permanently parked across from  the Painted Ladies," he laughed. "That could be a pickup line."
The Painted Ladies, a San Francisco favorite, refers to the now famous row of six Victorian houses across from Alamo Square at Hayes Street and Steiner Street.
Through Getaround's partnership with the City of San Francisco, Matt snagged a dedicated on-street spot for his car right across from one of San Francisco's most photographed landmarks.
When the City of San Francisco approved up to 900 on-street parking spaces for carsharing (and one-third of them for Getaround owners), Matt was quick to snag one. Matt's on-street SFMTA spot allows him to share his car in his neighborhood and with his neighbors.
"When I moved to San Francisco," Matt shared, "I realized I had the most impractical car in the world for SF, as it was big, it didn't fit four people comfortably, and everyone constantly asked to borrow it."
Now, with his dedicated on-street spot, Matt shares his car over 85% of the time. "I realized," Matt said, "I could cover the costs of having a car, make other people's lives more convenient, and not have to give up my access to a vehicle."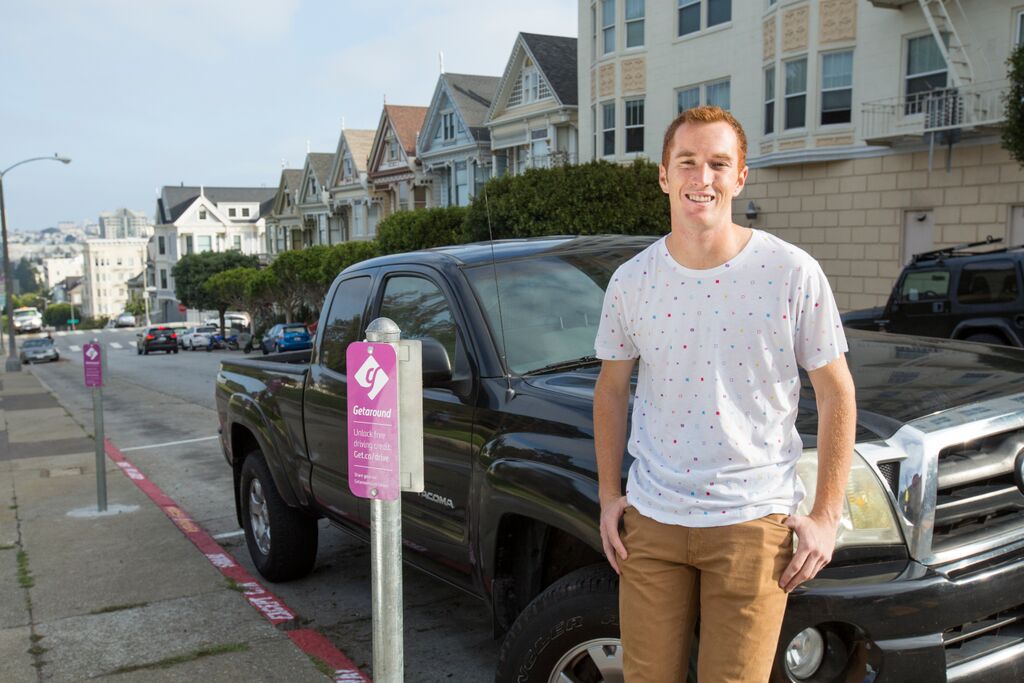 What Matt likes most about Getaround is being able to seamlessly share his car. "I was so excited to not have to physically hand over keys," Matt said, "and to have the advanced technology to track my car and to track my rentals."
"I was shocked at the demand," he continued. "I think of Taylortruck as a great truck, but I was stoked at the positive feedback my car got. Part of this has to be that there are so few trucks in San Francisco, but I like to think everyone loves my truck's charm."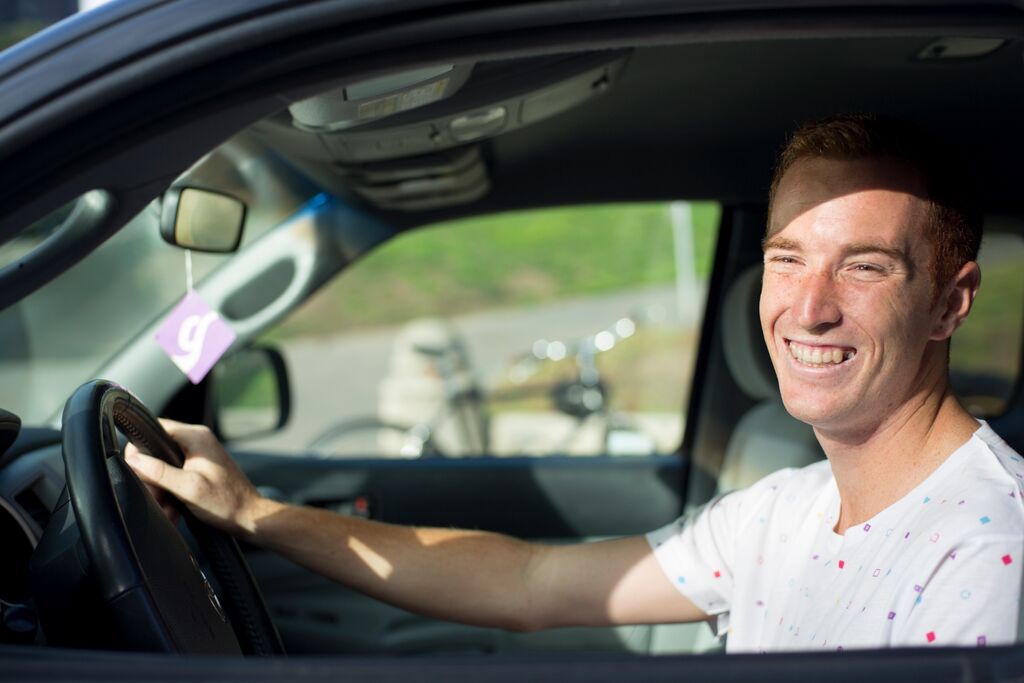 Through sharing his car, Matt realized just how intertwined the Getaround community is with his own network in San Francisco.
"My favorite experience from renting on Getaround," Matt reflected, "is when I was hanging out with a friend who is a track coach and cofounder of my track club "That's Fine Track Club." One of his athletes rented my truck and ending up sending him a picture of the custom Air Freshener I had in my car."
"The only thing he didn't like," Matt laughed, "were my musical choices – I guess he didn't appreciate the Taylor Swift CDs I left in the car!"
You can rent Matt's truck in San Francisco for $11/hour and $88/day.
Thinking about sharing your car on Getaround? Learn more!