12 one-of-a-kind Airbnbs you need to stay in
From treehouses to castles, Airbnb offers some of the world's most unique accommodations. We've handpicked our top 20 one-of-a-kind rentals to make your next trip even more memorable. Warning: these rentals will give you serious wanderlust!
Check an item off our summer bucket list along the way for your chance to win up to $500 in driving credit. We're giving away $25 in driving credit each week to make your next adventure that much sweeter.
Start your adventure.Sign up to rent or list your car.
San Francisco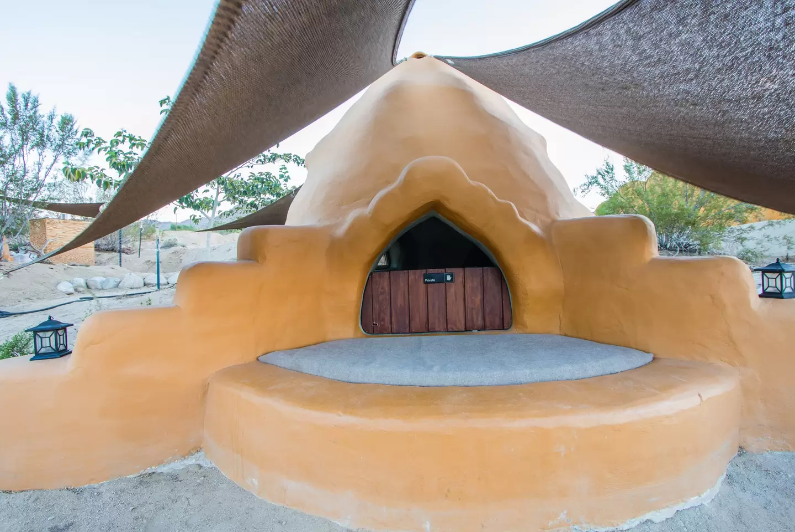 The Bonita Domes ($85/night): Spend the night in the Bonita Domes Village, right outside Joshua Tree National Park. Cozy up in your own private sleeping pod that boasts a full-size mattress and solar-powered ceiling. Communal areas include a shower house, outhouse with running water, and large firepit.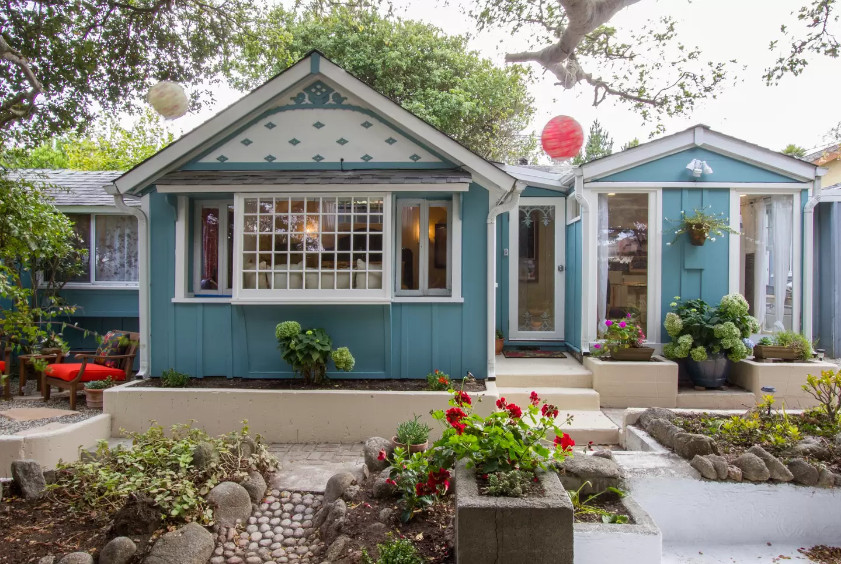 John Steinbeck's Writer's Studio ($175/night): Head down Highway One to this historic studio once owned by celebrated American novelist John Steinbeck. Located in the quiet neighborhood of Pacific Grove, the studio offers visitors the chance to explore the Monterey Peninsula. Bring your copy of Steinbeck's The Sea of Cortez for a true cultural experience.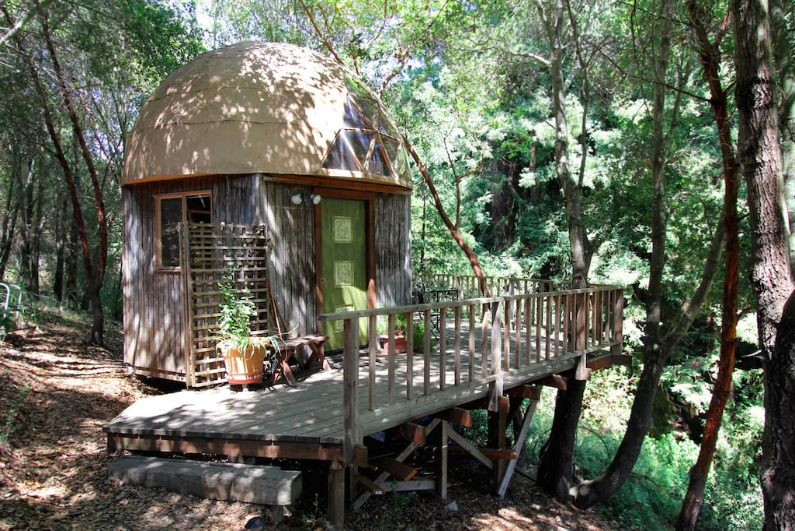 Mushroom Dome Cabin($115/night): Nestled in the Santa Cruz forest, this geodesic dome loft embodies the tranquility of the California coast. Bask in the morning sunshine coming through the dome's glass windows and then head out to explore the host's 10-acre property. You might even meet the family's three goats; we hear Miss Winterberry is quite social!
Washington D.C.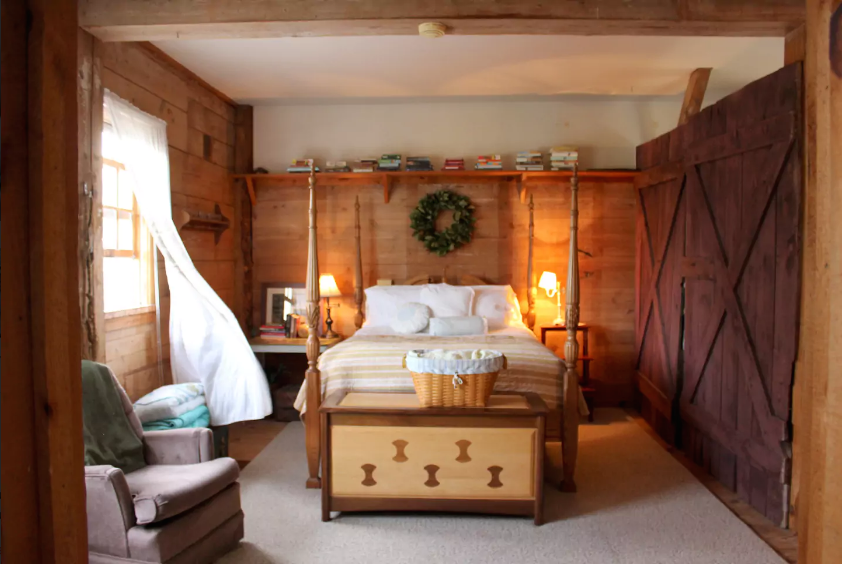 Historic Mill House ($95/night): Explore a piece of Virginia's history at this former mill house. Built in 1856, this home features original wood beams and rustic plank floors. Take in all that the countryside of the Shenandoah Valley has to offer, including fresh produce from local farms and wine from neighboring vineyards.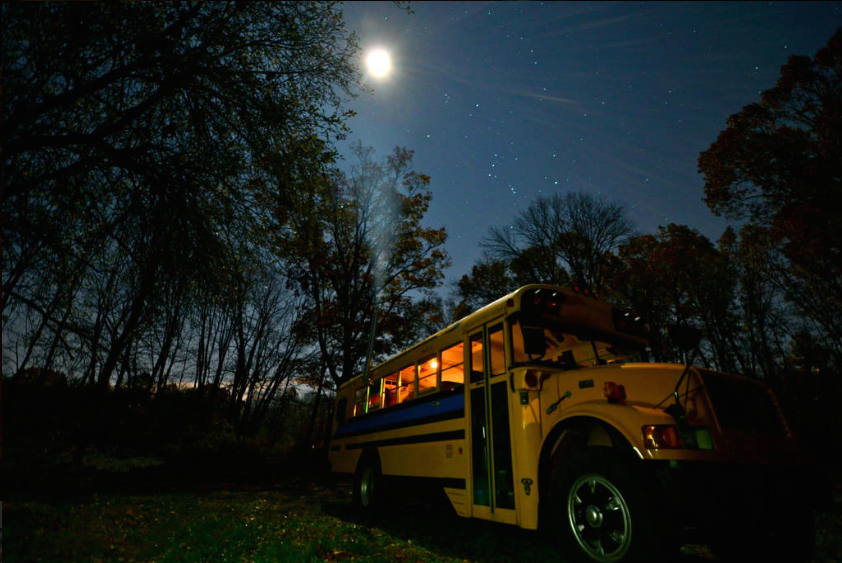 Converted School Bus ($59/night): Get cozy inside this magical converted school bus fro1997. With a woodstove, full bed, and electricity on the bus, you'll never want to leave – except maybe to use your hosts' restroom. On warm nights, watch the stars while swinging on the hammock outside.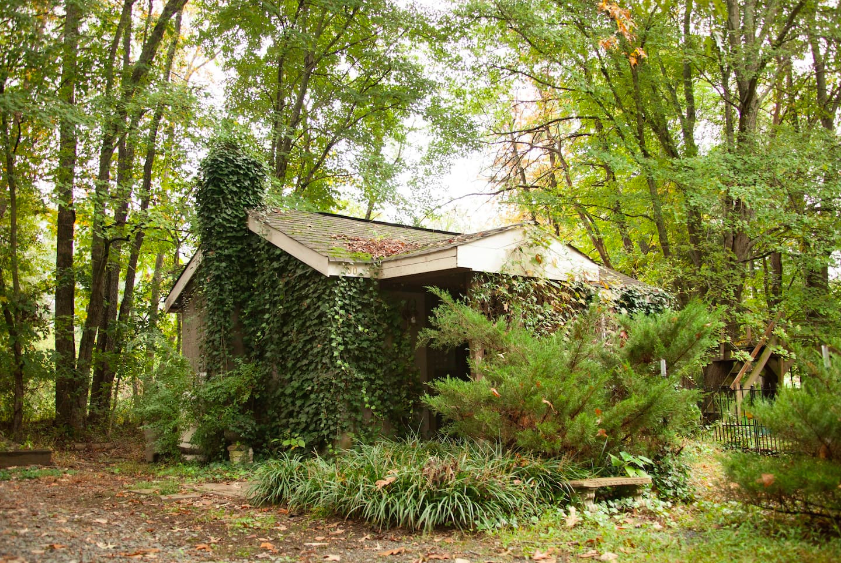 The Fox Den ($59/night): Located along Virginia's Keswick Historic Mile, this ivy-covered cottage offers visitors a scenic nature retreat from the bustle of the city. Travel back in time with a visit to nearby horse farms and family-owned wineries. If you're feeling adventurous, explore the area's caves, including the Lurray, Dixie and Shenandoah Caverns.
Chicago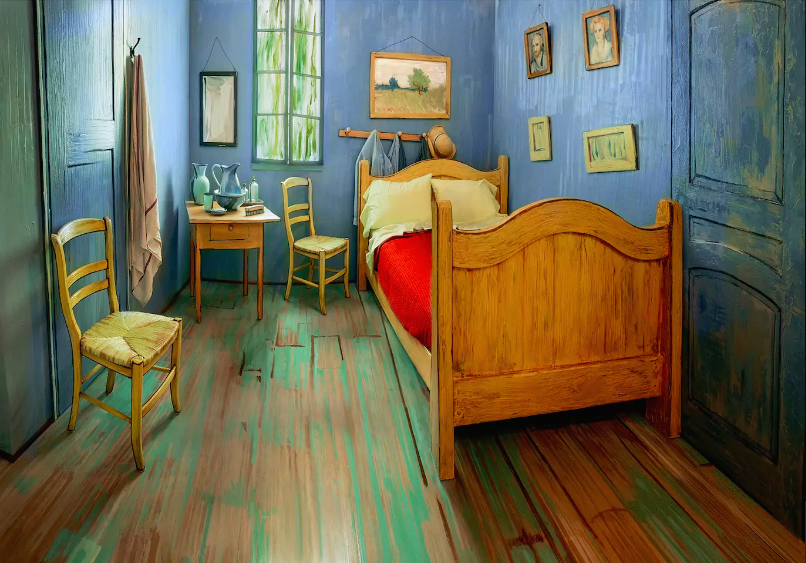 Van Gogh's Bedroom($10/night): Designed and hosted by the Art Institute of Chicago, Van Gogh's bedroom is a must-visit for all art aficionados. Travel back in time to the South of France in the 1880s with the room's post-impressionist style. Don't forget to visit the Art Institute and view the artist's paintings on display.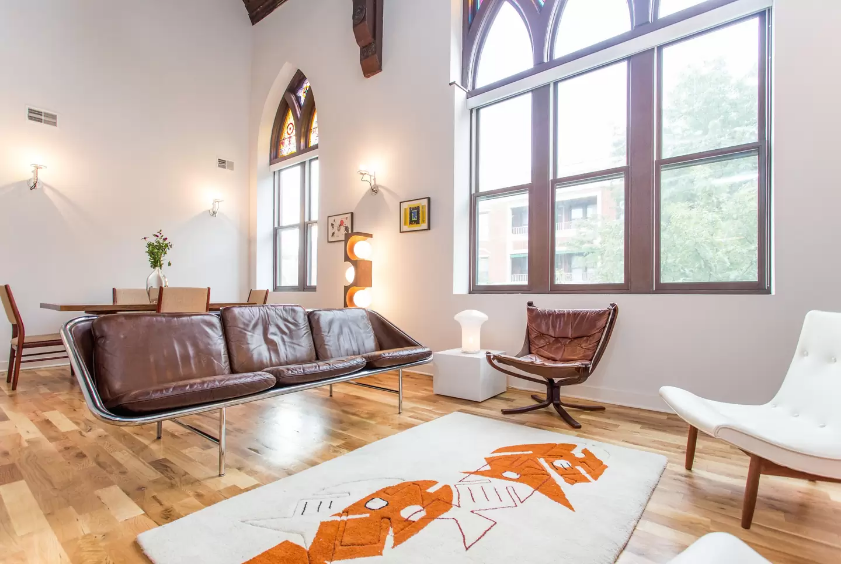 Wicker Park Church ($525/night): If you've got money to burn, this 100 year-old converted church is worth every penny. Featuring 35-foot ceilings, floor-to-ceiling stained glass, and gorgeous woodwork, this upscale accommodation will leave you with a new appreciation for Chicago architecture and design.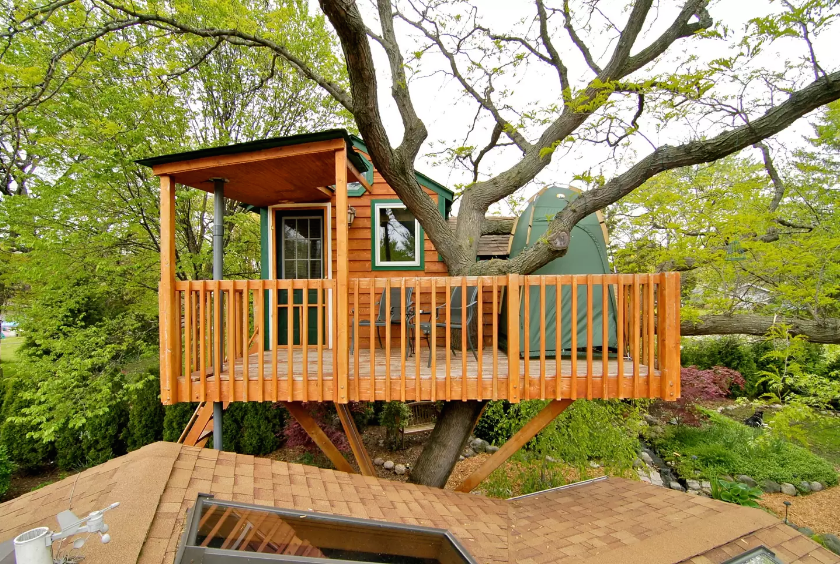 Enchanted Treehouse ($195/night): Enjoy the views from this tiny cedar treehouse in the sky. Be sure to stroll around the property and check out the waterfall, koi pond, and flower garden. Just 30 minutes outside of Chicago, this treehouse is the perfect retreat for city lovers in need of some R&R.
Portland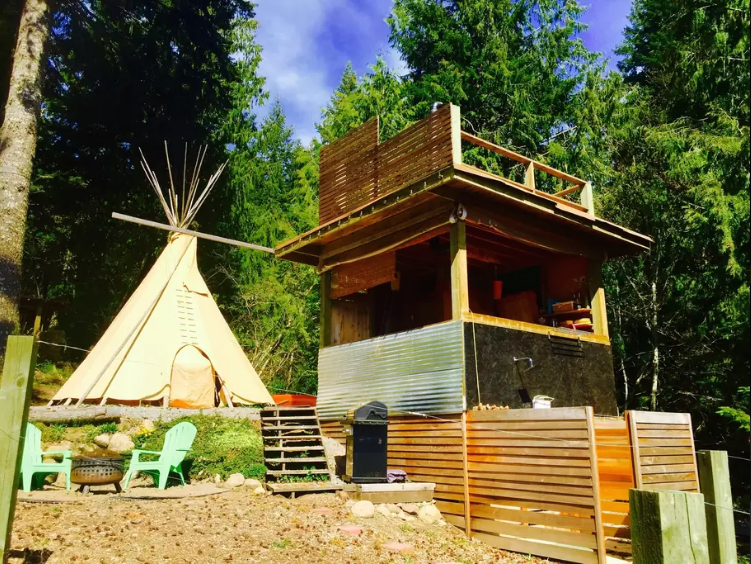 Columbia Gorge Glamping ($189/night): Go glamping along the Columbia River Gorge with your very own tipi. The "camp" offers hot showers, a queen-sized bed, and running water, so you can enjoy the best that Oregon has to offer without sacrificing the comforts of the city. The camp sits on three acres of land, with a view of the river that's hard to beat.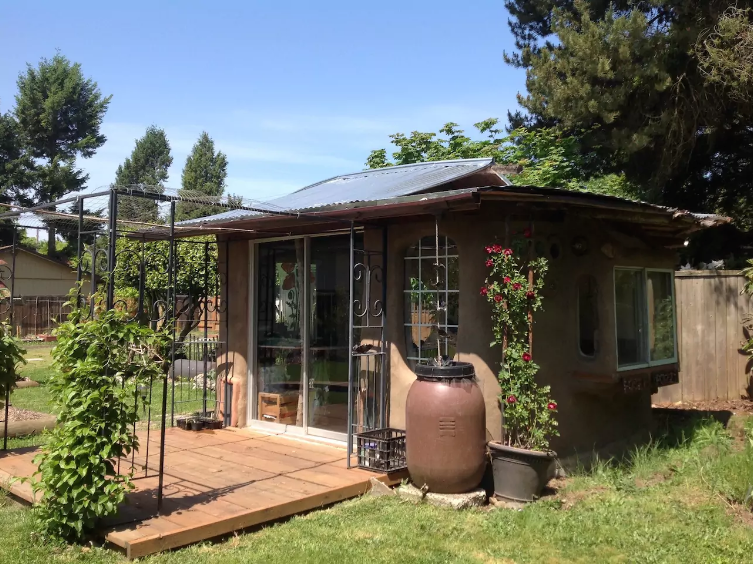 Posey's Pozzi ($35/night): Get cozy in this hand-sculpted earth cottage in Vancouver, WA. Built entirely by volunteers in memory of Officer Posey, the cottage is truly a community accomplishment. Wake up to fresh eggs from the chickens on this urban farm and explore the garden's mini orchard and vegetable beds.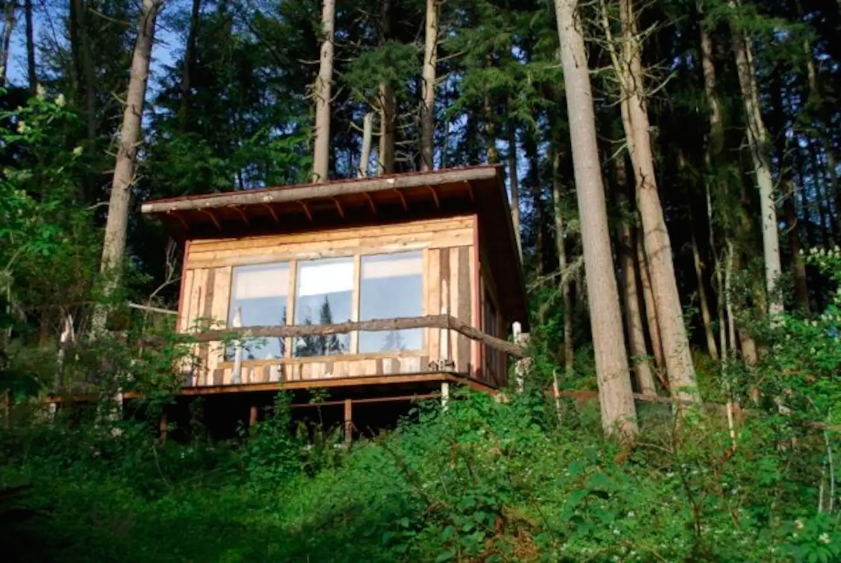 Quaint Cabin in the Woods ($65/night): Find tranquility in the forest that surrounds this quiet cabin. Hike along the woodland trails to the long, sandy beach just three miles away and treat yourself to a hot soak in the nearby stone pool. Set off the main road on Whidbey Island, this cabin is perfect for the nature enthusiast.
Start your adventure.Sign up to rent or list your car.