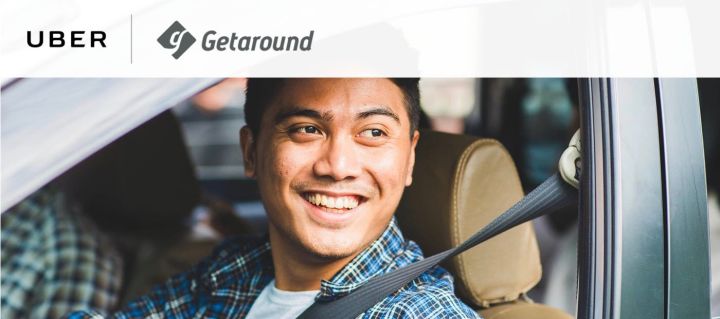 Want to see what it's like to drive with Uber, but don't own a car? Now you can if you live in San Francisco, San Jose, Los Angeles, San Diego, Washington DC, Philadelphia, or Boston!
Getaround and Uber have teamed up so you can rent rideshare-ready cars and make some money. Whether you're saving up for a weekend adventure or just want a little extra disposable income, earn money at your convenience with Getaround and Uber.
The objectives of the partnership are two-fold: to empower people to earn income from their cars, and to help people live car-free. With Getaround and Uber you can do both!
How it works
It's easy! All you need is a driver's license, the Uber and Getaround apps, and a few moments to sign up.
Simply upload your driver's license to the Uber app, pass the same background check as others driving with Uber, and then reserve your Getaround car. Cars dedicated to this program are available in local parking lots and have passed a Getaround inspection, so you can rest assured they are ready for the road.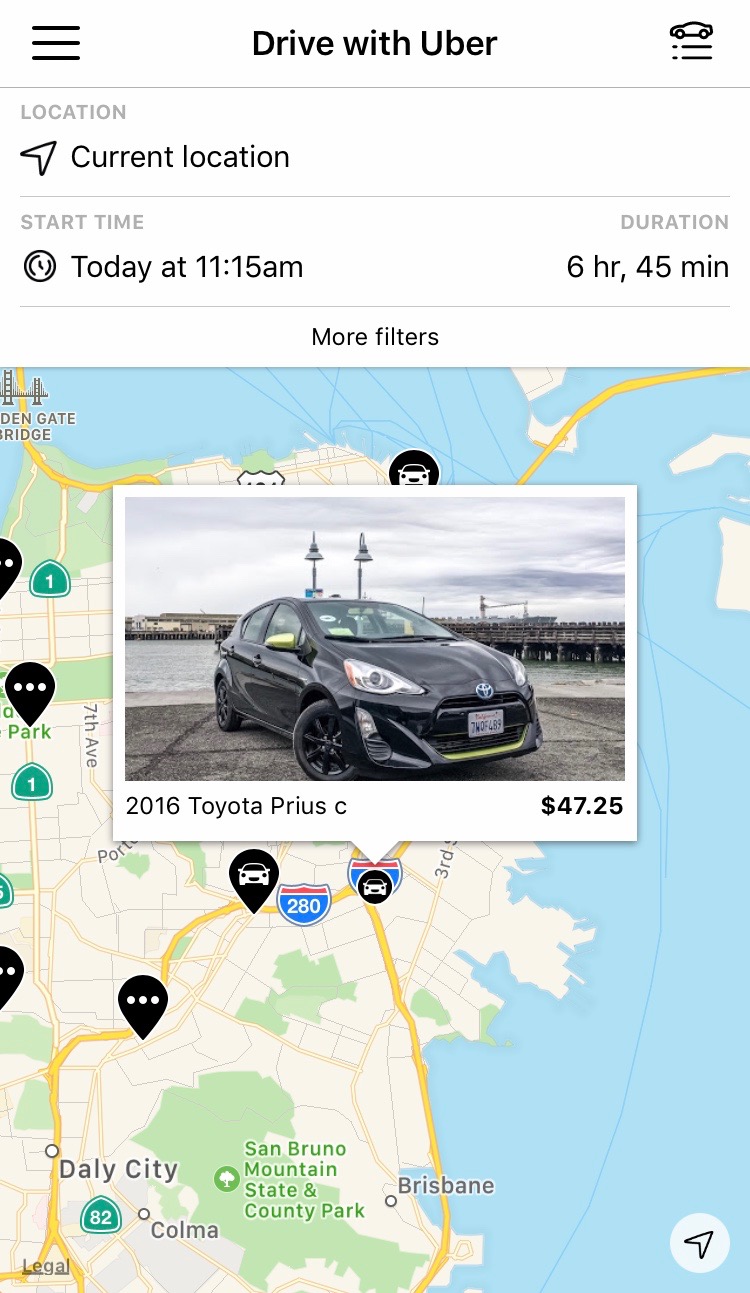 When you get to your car, use the Getaround app to unlock your car. Then, hit the road and start earning money. When you're done, drop off the car in its dedicated parking space.
The details
The cost of your first rental is covered for up to 12 hours. After that, it's a flat fee of $5 per hour, which includes insurance and mileage – that means you're free to drive as much as you'd like.
Why we're excited
We're always looking for new and innovative ways to provide our community with flexible economic opportunities. Our program with Uber allows renters, and those who don't own cars, to tap into that earning potential on their own schedule. Uber has long been a leader in providing people with opportunities to earn, and together we can provide that opportunity to even more people without the barrier of car ownership.
Getaround works hard to minimize the need for car ownership as it results in less traffic congestion and less environmental impact. Between Getaround and on-demand ride-hailing options like UberX, we can move faster and further toward our goal of taking more cars off the road.
To learn more or to get started driving with Uber & Getaround, head to get.co/drivewithuber.