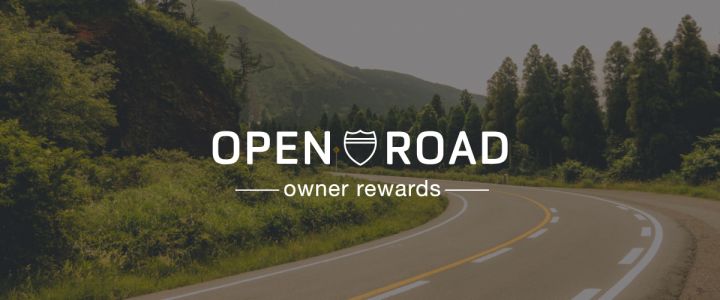 When designing Open Road, our exclusive owner rewards program, we had one thing in mind: perks.
We brainstormed what our community wanted most. The Oscar ceremony offers free astrology readings to attendees and Google employees can earn massage credits for a job well done, but we thought long and hard about how to get our owners the perks that are right for them.
After gallons of coffee and endless analysis, we partnered with AnyPerk to get Getaround owners access to hundreds of great perks.
What kind of great perks? To help you get started, we picked our top five perks available through Open Road:
Urgent.ly

provides car owners with on-demand roadside assistance. From a dead battery to a flat tire, Urgent.ly can help you get back on the road in a flash.
 YourMechanic

connects mechanics directly with car owners. All you need to do is request assistance from one of YourMechanic's verified mechanics, and assistance will be on the way. With Open Road, you'll save on every repair.
We know that car insurance can be costly, and

Liberty Mutual

can help you save on car insurance payments. With discounted car insurance through Open Road, you can spend more of your car's earnings on you and less on your car.
Jiffy Lube

can help you keep your car healthy and on the road. You'll save on regular maintenance items, like oil changes and smog checks.
Want to spend less on gas? With Open Road, you can visit any participating

Marathon Gas Station

and save the next time to you stop to refuel. If Marathon Gas is not in your area, let

AnyPerk

know what gas perks you'd like to see in your neighborhood!
The perks don't stop here. When you qualify for Open Road, you'll have access to discounts on concert tickets, movie passes, gym memberships, flights, hotels, and more.
While your car is out working for you, you can sit back, relax, and make the most of life's adventures with Open Road.
Ready to access your perks? Learn more here.
Want access to great perks? List your car.